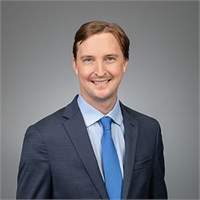 Reed
Willett
Financial Analyst & Planning Support
Reed began his career in the financial services industry as an institutional fixed income broker with Crews & Associates in the immediate aftermath of the 2008 financial crisis. After just over a year as a broker, he accepted a position on the Trading Desk at Simmons First National Bank, where he eventually became the Head Trader overseeing Municipal, Corporate, and Mortgage Trading Operations. He also revived the Bank's Municipal Underwriting Desk and began bringing issues that raised money for rural school districts.
With his robust experience with fixed income trading, compliance and operations, extensive knowledge of annuities, and financial planning since 2016, Reed has become a valued member. He is a frequent lecturer and speaker conducting numerous education series and advanced concepts.
Reed takes pride in being able to isolate unique opportunities for high-net-worth clientele. He specializes in reviewing existing financial plans, developing comprehensive financial and situational plans designed to help optimize clients' overall financial position and legacy.
His passion for serving others and experience in various areas of the financial services industry has led Reed to be an integral team player of the firm by supporting our high net worth clients and business owners with comprehensive legacy planning, charitable giving, advanced estate planning, comprehensive annuity analysis with multiple insurance carriers and different tax efficient strategies.
Reed takes great pride in our commitment to our clients by providing unparalleled client service through our guiding principle of securing our client's legacy and protecting the ones they love most – family and community. He is active in his local community, and participates in various philanthropic causes – including, but not limited to: Fruitful Field, Loaves & Fishes, and Habitat for Humanity. He is an avid golfer, food enthusiast, and loves to travel.